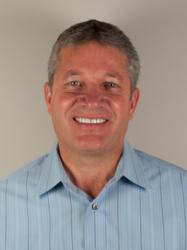 Friday night I was checking email and this press release came through. It's a good match for the man and the company. I'm impressed that the founder was humble enough to bring in a person who knows more about building a dealer network than himself. So, I predict good things for Bullfrog spas
Hi-Tech Hot Tub Company Welcomes New CEO
Hot tub industry veteran, Jerry Pasley named Chief Executive Officer at Bullfrog Spas. Plans to lead innovative up-and-coming spa manufacturer to the next level.
New Bullfrog CEO – Jerry Pasley
In making this decision, I was not concerned about what Bullfrog Spas is, or is not at the present time, but what it can become. I can see enormous potential at Bullfrog going into the future.
Salt Lake City, UT (Vocus/PRWEB) February 25, 2011
Bullfrog International, LC, is pleased to announce the hire of Jerry Pasley to the position of Chief Executive Officer. Mr. Pasley was formerly the Executive Vice President of Sales at Jacuzzi Hot Tubs and Sundance Spas.
Mr. Pasley will assume responsibility for the general leadership, sales direction, and day to day decisions at Bullfrog Spas. David Ludlow, former CEO, Founder, and the inventor of Bullfrog's patented JetPak System, will remain with Bullfrog Spas as President and will focus on further Product Research and Development and Business Development. Ludlow welcomed the addition of Pasley to the executive team and, in fact, was instrumental in his acquisition.
Ludlow expressed his support and approval of this move: "Jerry Pasley is not only a seasoned pool and spa industry veteran, but more than that, he shares the vision of what Bullfrog can become and he has the ability and industry influence to propel Bullfrog into a leadership role in the marketplace."
Mr. Pasley has nearly 30 years of experience in the hot tub industry, with a focus on sales management and sales strategy. He has served on the Association of Pool and Spa Professionals' Hot Tub Council and has considerable experience in the development of retailer and distribution networks. He currently sits on the Board of Directors of the Association of Pool and Spa Professionals (APSP) as a Director at Large.
When asked about the decision to leave one of the major hot tub manufacturers in the industry, especially considering their history and recognizable brand, Mr. Pasley replied, "In making this decision, I was not concerned about what Bullfrog Spas is, or is not, at the present time but what it can become. I can see enormous potential at Bullfrog going into the future. The track record of impressive growth is already there and with their patented technology and quality Bullfrog will soon be an industry leader."
Mr. Pasley's goals for Bullfrog include securing solid financing plans for Bullfrog dealers and the establishment of enhanced sales and marketing programs to expand the influence of Bullfrog Spas and the JetPak System. Pasley commented on these plans, "I'm confident that we can explore and implement plans to allow dealers to show more spas. Along with the expansion of sales networks, this will simply allow many more people the chance to discover the unique benefits and the reliability that you get with a JetPak-powered Bullfrog Spa."
Tags: Best Hot Tub, Best Spa, Consumer Research on Spas, Consumer Reviews of Spas, Hot Tub, hot tub care, Hot Tub Cover, Hot Tub Ozone, spa maintenance, Spa Technichal Support, www.hottubworks.com